Alan Givens, Owner and CEO
Alan Givens founded Parrish Services in 1996 working out of the basement of his (then) Harpers Ferry, WV home. As employee #1, he exhibited passion and delivered the quality service for which we've become well-known.
Alan began his career with formal study at a trade school in his home state of Louisiana, and he worked for a number of large companies including Sears. He left the field to become an expert, cross-industry labor consultant and in the process made Virginia his home. Ultimately, he missed the thrill of solving a problem and helping people, so he founded Parrish (a nod to his Louisiana heritage) Services.
As the demand for his services grew, he expanded the company by adding first a plumbing division and then an electrical division.
Alan holds master's licenses in all three trades – HVAC, plumbing, gas fitters, and electrical. Today he is the CEO but you will find him in the field far more often than you'll find him behind his desk.
Alan is very active in the industry. He was asked to serve on the State Building Code Technical Review Board, and he is an active member and past president of the Plumbing-Heating-Cooling Contractors Association in Virginia. He enjoys working with many charities including Lions Camp, Habitat for Humanity, and Rebuilding Together.
​Get to know Alan: Get to know Alan: Alan traveled abroad playing professional (yes, professional!) paintball and was once a K-9 officer. And being a true entrepreneurial spirit, he owns several other companies including TradeWraps.
Linda Couch, COO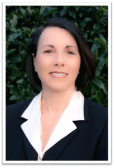 The common denominator in Linda's education and career has been a love of problem-solving. She holds a B.S. in Mathematics from The Johns Hopkins University and an MBA from University of Maryland. After an extensive 20+ year career in information technology, Linda joined Parrish in 2009 – she was excited to have the new challenge of managing a small business.
​Linda originally hails from Boston and grew up in the northeast. But with the exception of a five-year stint in Tokyo, she has lived her adult life in the mid-Atlantic area, Today she works at Parrish and oversees all office-based functions. She enjoys serving the community on non-profit boards and has been most recently elected to the Board of Directors for the Air Conditioning Contractors of America.
Get to know Linda: Linda's passion is world travel and cultural exchange, so she's an avid home exchanger.